Wellness area
A wellness area to relax and rest
Only a few places can offer such a perfectly designed setting for rejuvenation and wellness. You'll be able to feel completely relaxed on our wellness area with indoor pool, jacuzzi and sauna.
Open to guests not staying in our hotel !
Discover our new SPA treatment menu, developed in partnership with Thalgo, the world leader in marine cosmetics.
Treat yourself to a moment of well-being & relaxation…
Not staying in our hotel?
The purchase of a treatment gives you 30 minutes of access to our wellness area. (Swimming pool, sauna, whirlpool bath).

You want to make the pleasure last?
Discover our packages… You will benefit from a treatment adapted to your needs and a 2-hour access to our wellness area. (Swimming pool, sauna, whirlpool bath).
Swimming pool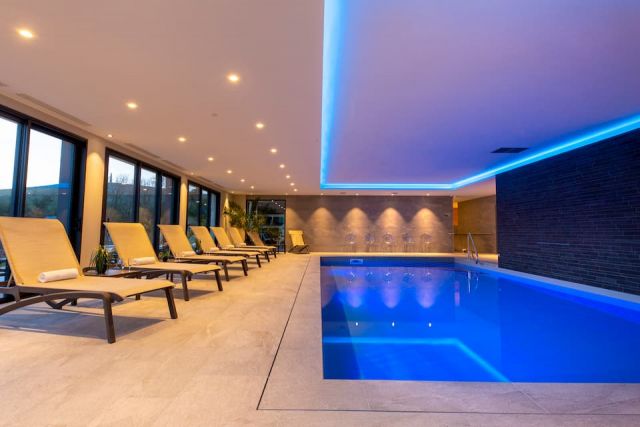 Back to basics
If you're looking to feel revitalised or just enjoy a spot to rest, you'll love the spaces dedicated to relaxation and wellness at L'Escale After a busy day, enjoy the comforts of the indoor heated pool.
Enjoy the sun and the view on the Cap Blanc Nez from the deck chairs on the indoor beach or on the outdoor terrace.
Opening hours : from 9am to 8pm
Jacuzzi
Absolute relaxation
Heated at a pleasant 35°C, you'll feel like you're floating in a world of bubbles. The hydromassage jets will help your body to totally relax by soothing your joints and muscle tension.
Opening hours : from 9am to 8pm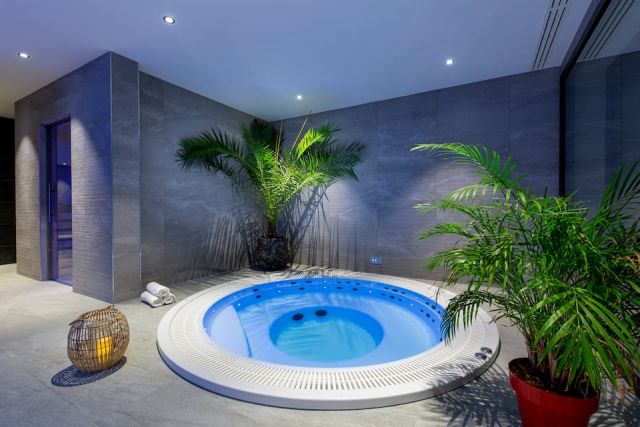 Steam Room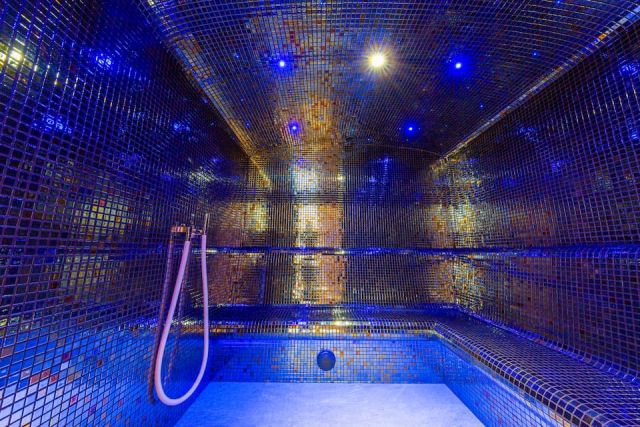 An experience with
a thousand-year tradition
This vapour bath has multiple benefits. The body relaxes under the effect of the pleasant heat, the respiratory system is cleared from inhaling the eucalyptus vapour, and circulation is stimulated.
The elimination of toxins and the oxygenation of the body help with a good recovery, improved sleep and fairer, softer skin.
Opening hours : From 9am to 8pm
Sauna
Well-recognised benefits
Originating in Scandinavia, this intense dry heat accelerates perspiration. The strong heat will help to rid you of muscular tension, stress and internal tension. It also helps to get rid of impurities.
Your skin becomes more supple, your complexion more radiant, and your immune system strengthened.
Opening hours : from 9am to 8pm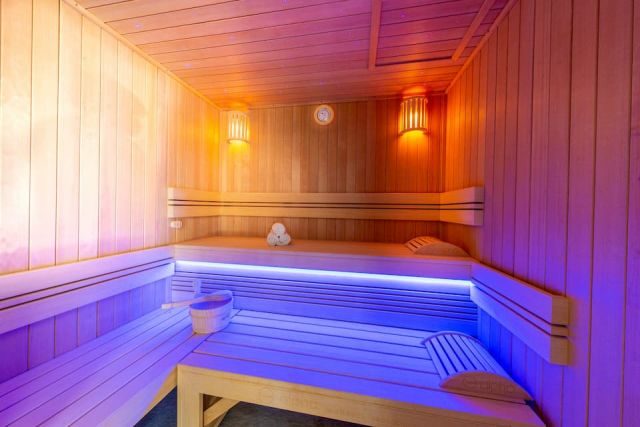 Well-being massages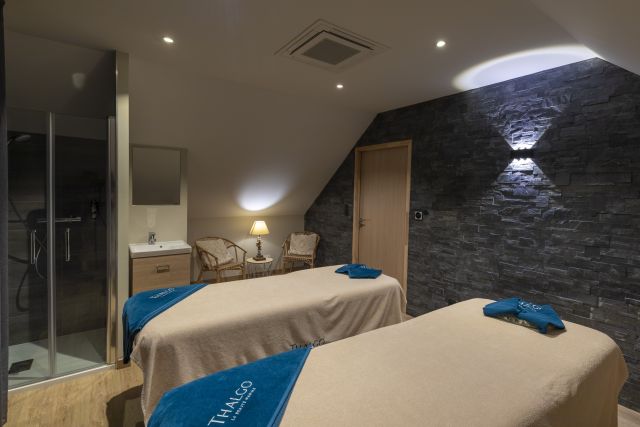 A moment for yourself
After a hiking day along the coast or simply to relax, allow yourself a restful moment thanks to our massages.
Our certified practitioners are creators of well-being and offer different massages combining relaxation, tone and energy.
Discover our treatment menu created in partnership with Thalgo, world leader in marine cosmetics.
Opening hours : from 9am to 7pm
Fitness room
Enjoy a spot of fitness at the hotel! Whether you are staying at the Hotel for leisure or professional reasons, you will be able to relax between two touristic visits or after a long working day.
The fitness room is equipped with 2 treadmills, 1 rowing machine, 3 different kind of bikes and several gym machines.
Opening hours : from 8am to 10pm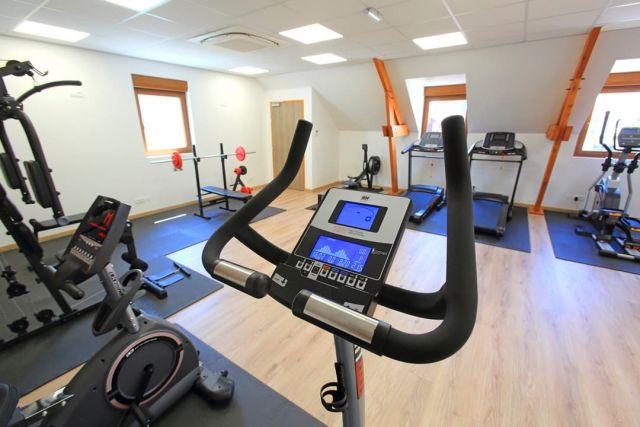 Wellness Area - Rules
Child policy - Wellness Area
Access to the wellness area is prohibited for children under 4 years old.
Adult only time slots:
Childrens under 14 years old are not allowed in the wellness area from 5pm to 8pm.